Explore our joint website for SUPER-i and SUPERSHINE. This website will act as the common information hub for both European-funded projects.
We play a crucial role in driving investments and compiling data related to enhancing energy efficiency in the realm of social housing.
Learn more and gain further insights on our projects!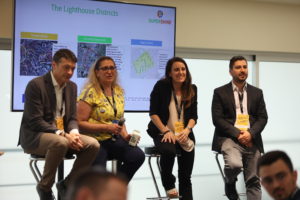 Articles
The ISHF provides a platform for international collaboration, knowledge sharing, and the exchange of best practices in the social housing sector. By examining the lessons learned from various housing systems,
Articles
Social housing associations and EU projects are countering energy poverty with innovative financial schemes and "solidarity mechanisms": "Buildings refurbishment benefits both the people and the Planet. Social and environmental fights
Articles
Launch of the online survey on Energy Efficient (EE) refurbishment of the social housing stock across Europe!